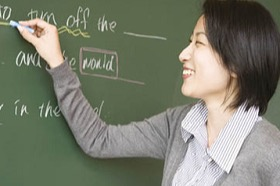 Course summary:
Gain a thorough understanding of Cambridge English: Preliminary for Schools and help your learners approach the exam with confidence. Use practical strategies and activities to fully prepare your learners for exam success.
This course is ideal if:
You are, or will be, preparing learners for the Cambridge English: Preliminary for Schools
You want to help your learners get better results by improving your
This course is about preparing others for Preliminary for Schools, not taking it yourself.
You should already have:
B2 level English or higher.
Basic lesson planning skills.
Basic understanding of the Preliminary for Schools
Learners that you are currently teaching.*
Handbook for Teachers.*
This course is appropriate for teachers with any level of experience.
* Recommended but not essential.
Aims:
Written by the same organisation that writes and assesses Cambridge English:
Preliminary for Schools, this course explains how to teach all three tests: Reading and Writing, Speaking and Listening (including all parts). The course first explores what it means to be good at these skills, before explaining how they are assessed, the types of tasks learners can expect, and strategies for each of those tasks. Finally you'll learn how to apply this knowledge to the classroom with practical teaching ideas that give learners confidence and help them perform at their best.
By taking this course, you'll learn:
What you need to do to fully prepare learners for their exam.
How the exam works and is assessed.
Practical strategies and activities to help learners achieve results.
How to deal with common problems learners have while preparing.
How to reflect on this and its implications for your teaching.
Duration: 20 hours. 
Після отримання оплати ми надішлемо Вам протягом доби код для курсу.
Вам буде необхідно зареєструватися за посиланням.
Також радимо прочитати довідку